François Allisson
historian of economic thought
Winiarski, Léon (1865-1915)
Léon Winiarski is a member of the Lausanne school, disciple of Walras, and PhD student of Pareto. Giovanni Busino collected several of his works in a volume published by Droz in 1967 (volume 14 of of the Cahiers Vilfredo Pareto - Revue européenne des sciences sociales).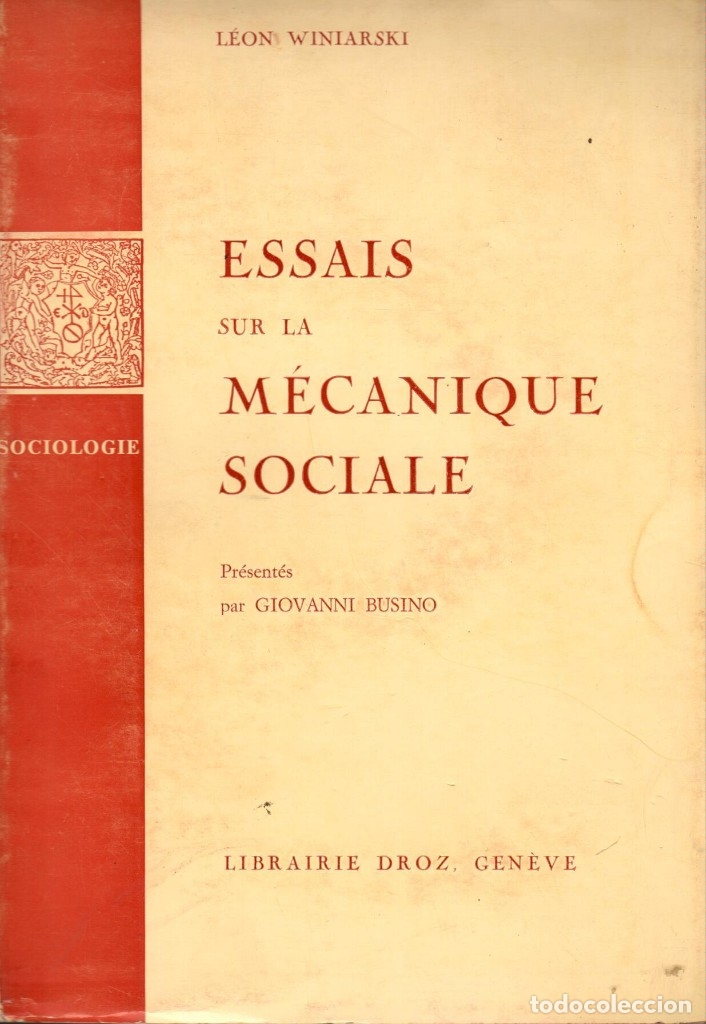 I have written a bit about him:
François Allisson, Thomas Mueller, "From Walras's Physics Envy To Winiarski's Mécanique Sociale", History of Economic Ideas, XXVI(2): 103-123, 2018.
François Allisson, "Reception of Walras' theory of exchange and theory of production in Russia", The History of Economic Thought, 51(1): 19-35, 2009. (PDF) with several sections on Winiarski.